Last Saturday a friend & I hiked Haleakala crater. We left the summit at just after sunrise and we're back at our vehicle 8 hours later. We arrived at the summit just before sunrise, and as the sun crested over the horizon, the park rangers invoked a Hawaiian chant to welcome its arrival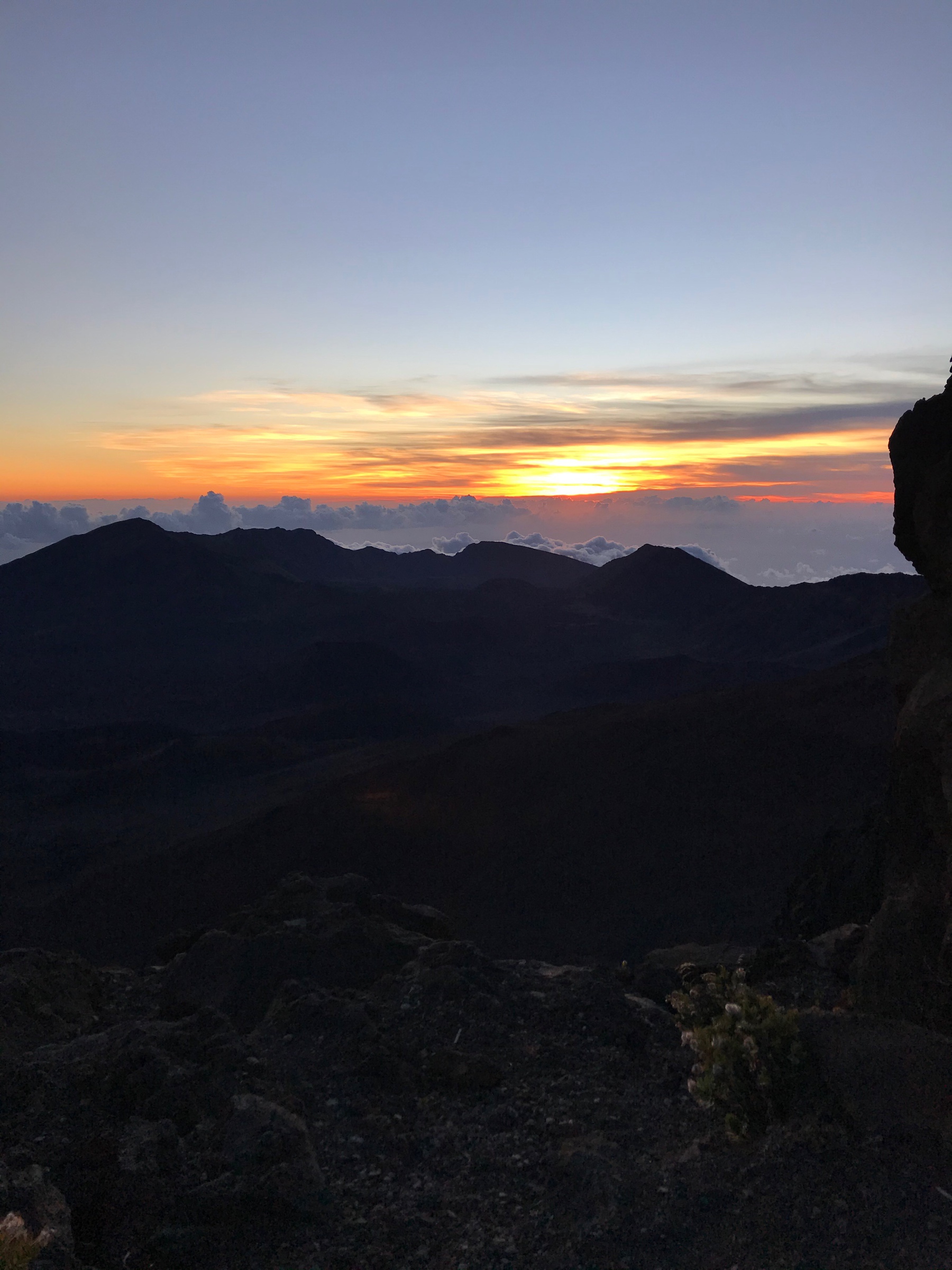 Pre-sunrise it was cold 🥶. No amount of clothing seemed to keep the cold at bay, but as we set off the rising sun did its job of warming up the thin air.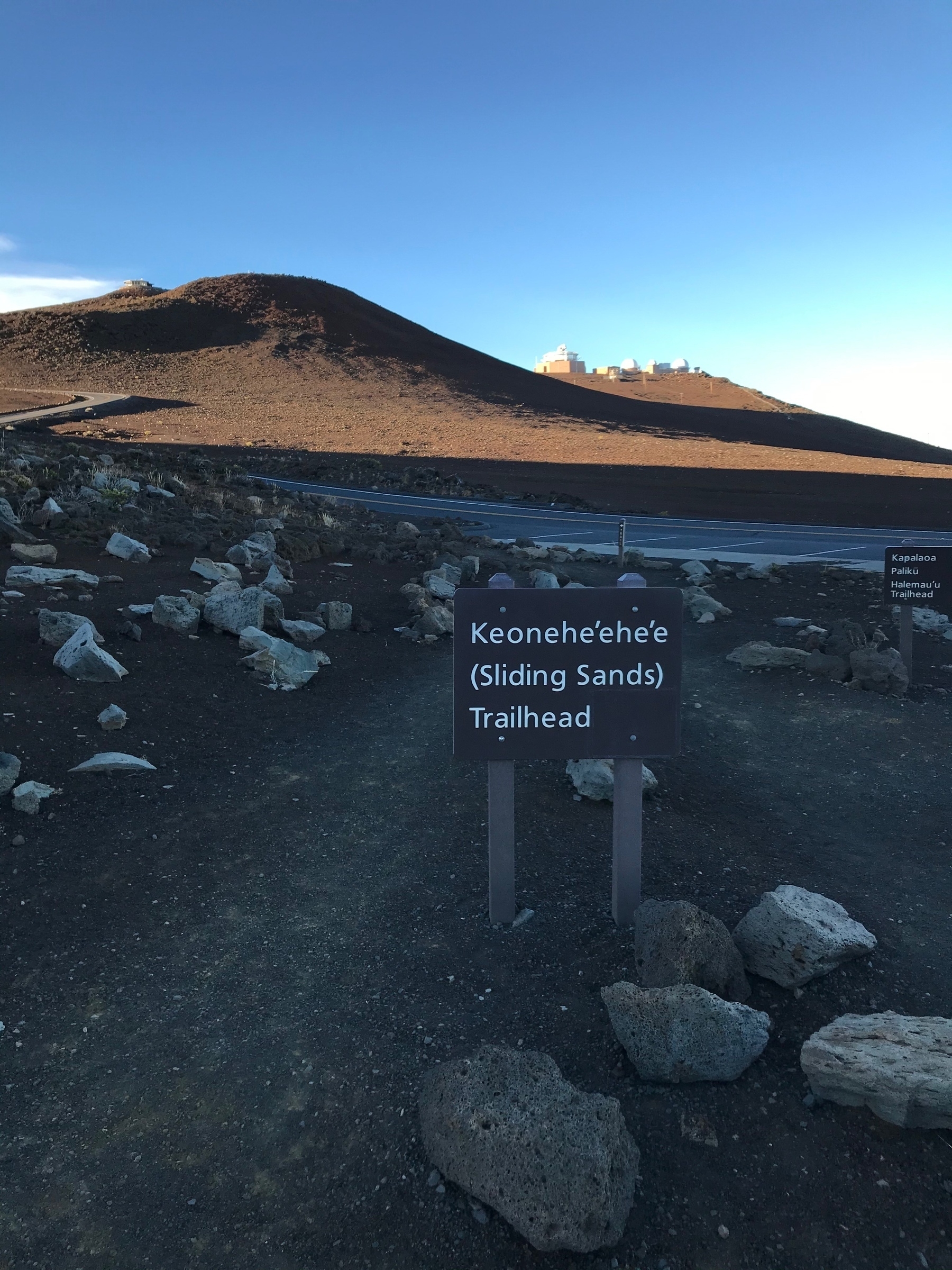 And so we headed down into the crater. We were blessed with beautiful weather all day, the thinner air of altitude increasing the felt exposure to the sun.
On the way down we passed Silver Swords, a plant and species that is endemic to this crater.
Some of the views of the barren valley floor. Haleakala crater is actually a collapsed mountain. This explanation will not be very scientific, but there use to be a mountain "covering" this cater which has slowly eroded over the years.
Some of the iron and sulphur colouring of the rocks.
A local Né Né goose amidst changing vegetation.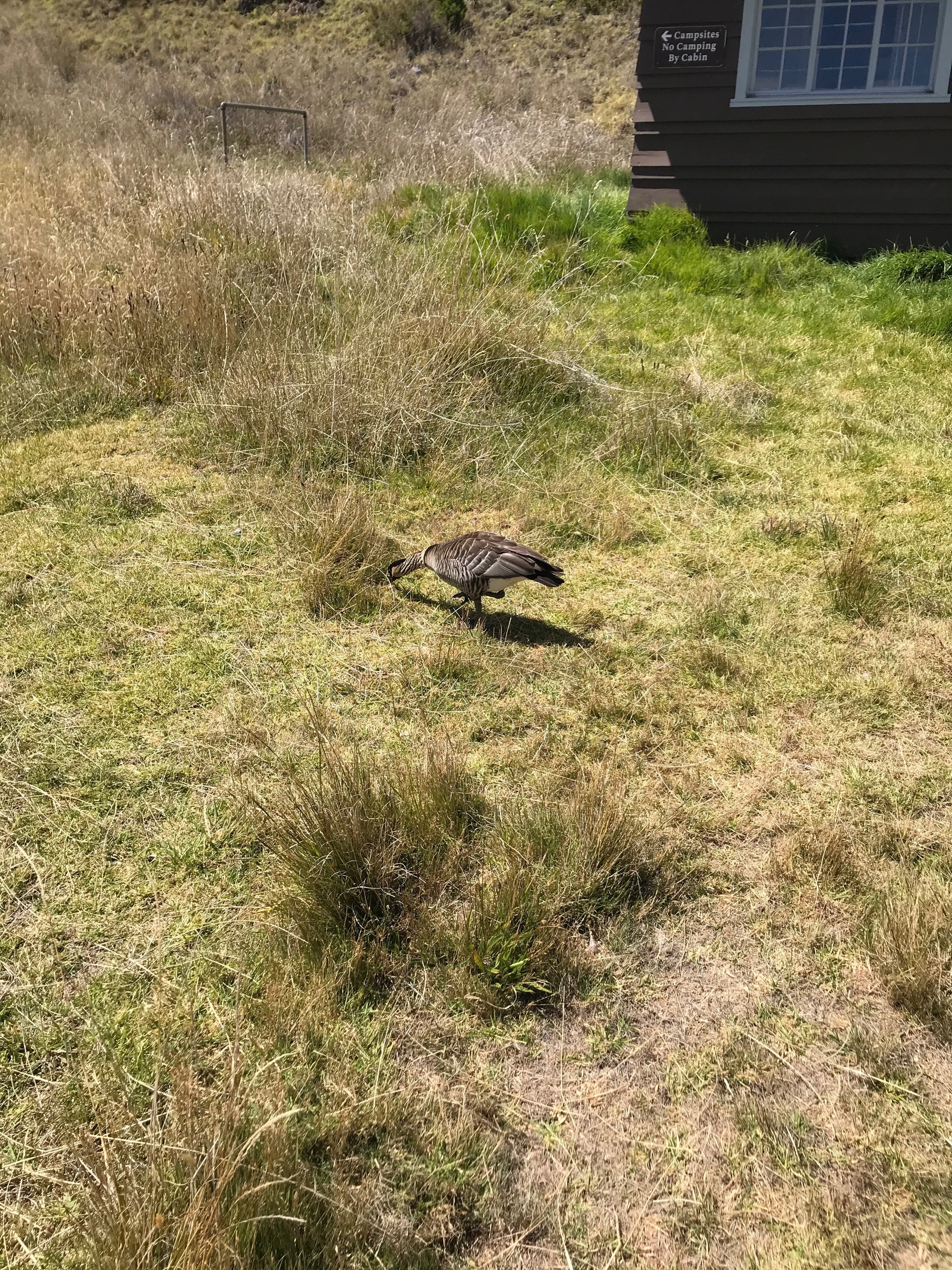 An old lava tube with the preserved ripples of lava still visible.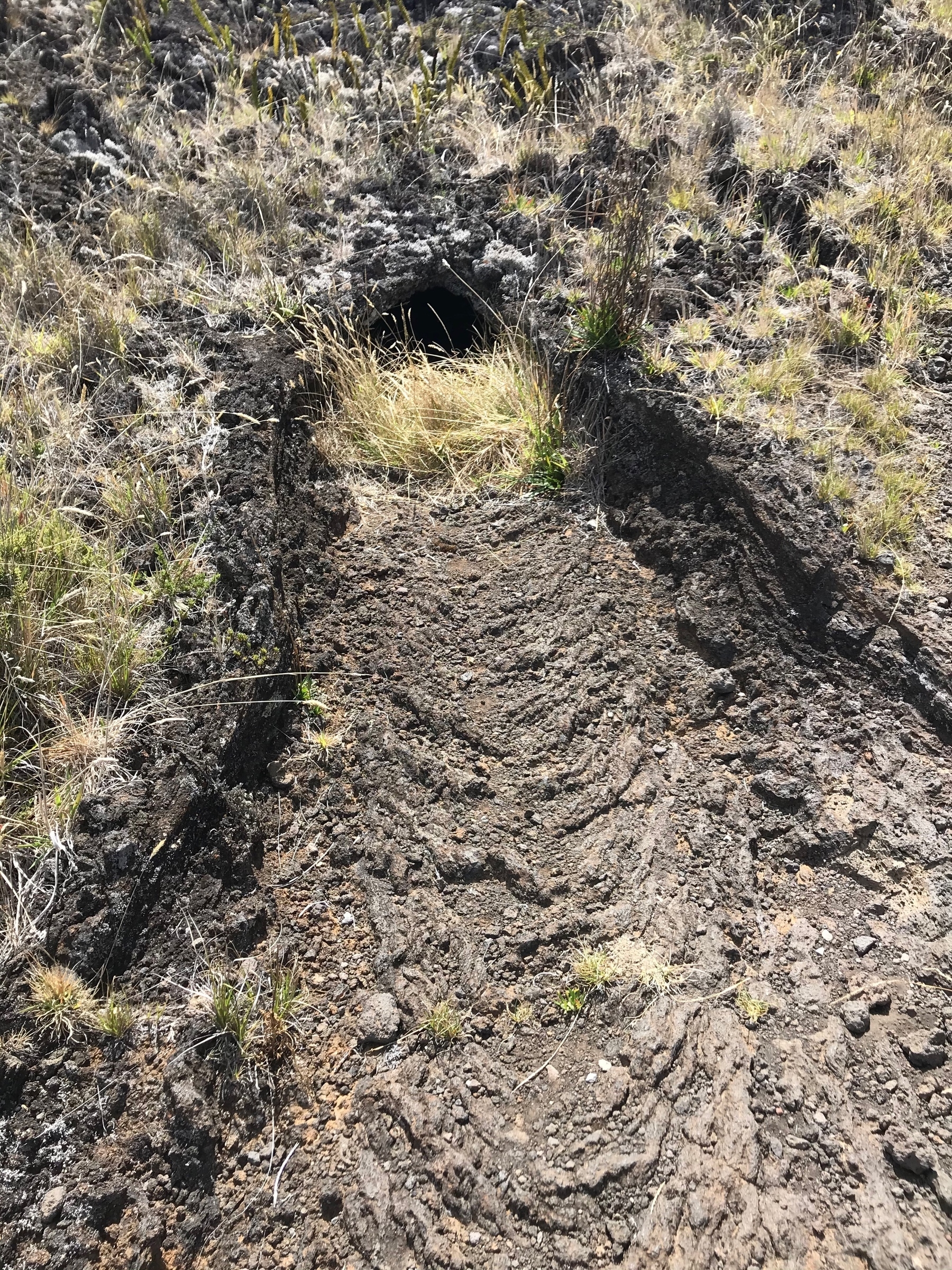 Heading towards the wall that we would climb to leave the crater.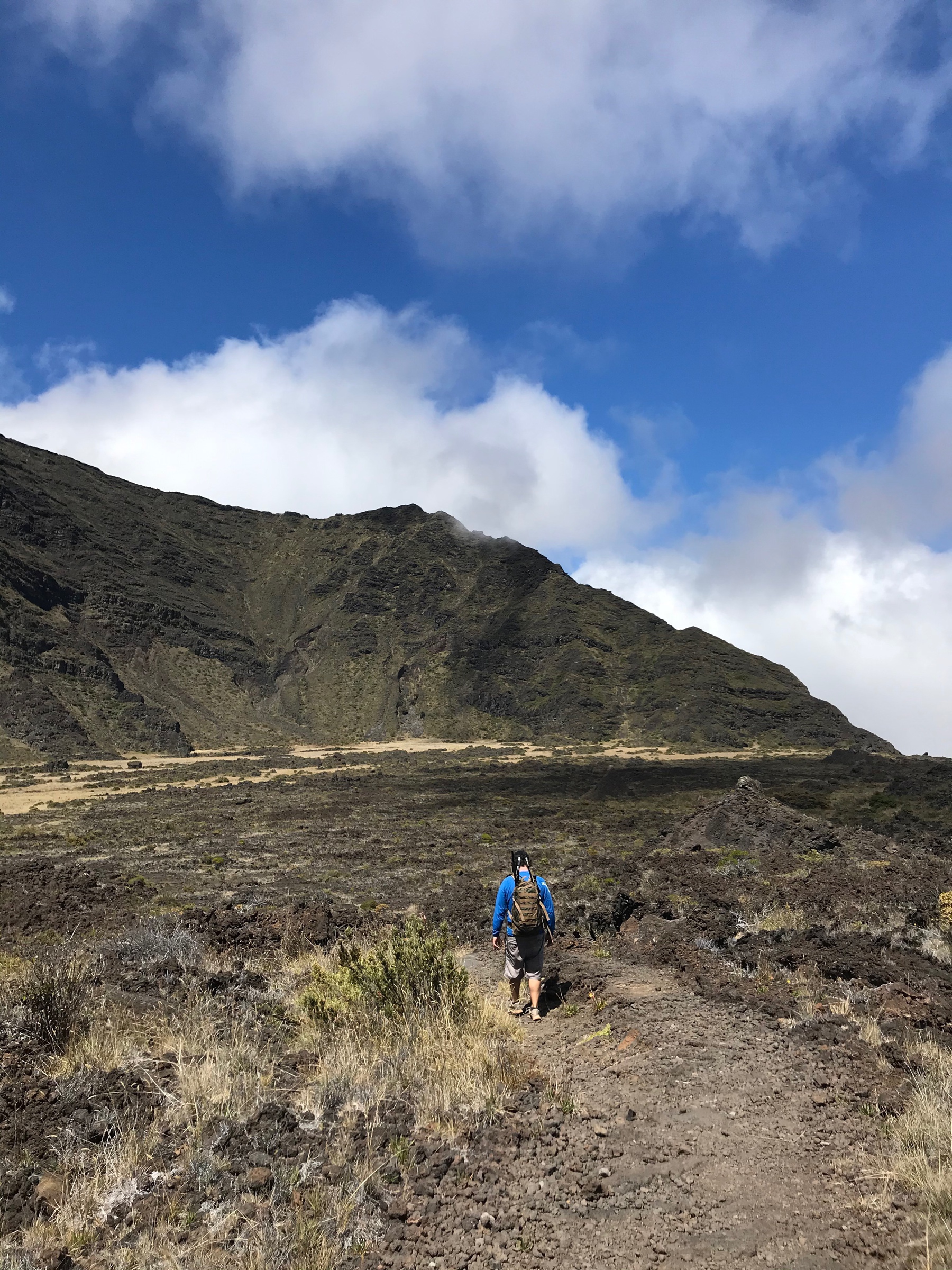 Views as we climbed out of the crater, first as the cloud rolled in from the east side of Maui, and then looking back into the crater. I left exhausted, aching (I'm still feeling it), but exhilarated and grateful for a wonderful day.