A few views of the TWA Hotel at JFK early this morning. There are always people walking around taking pictures here. The retro sixties look is so well done.
The sunken lounge.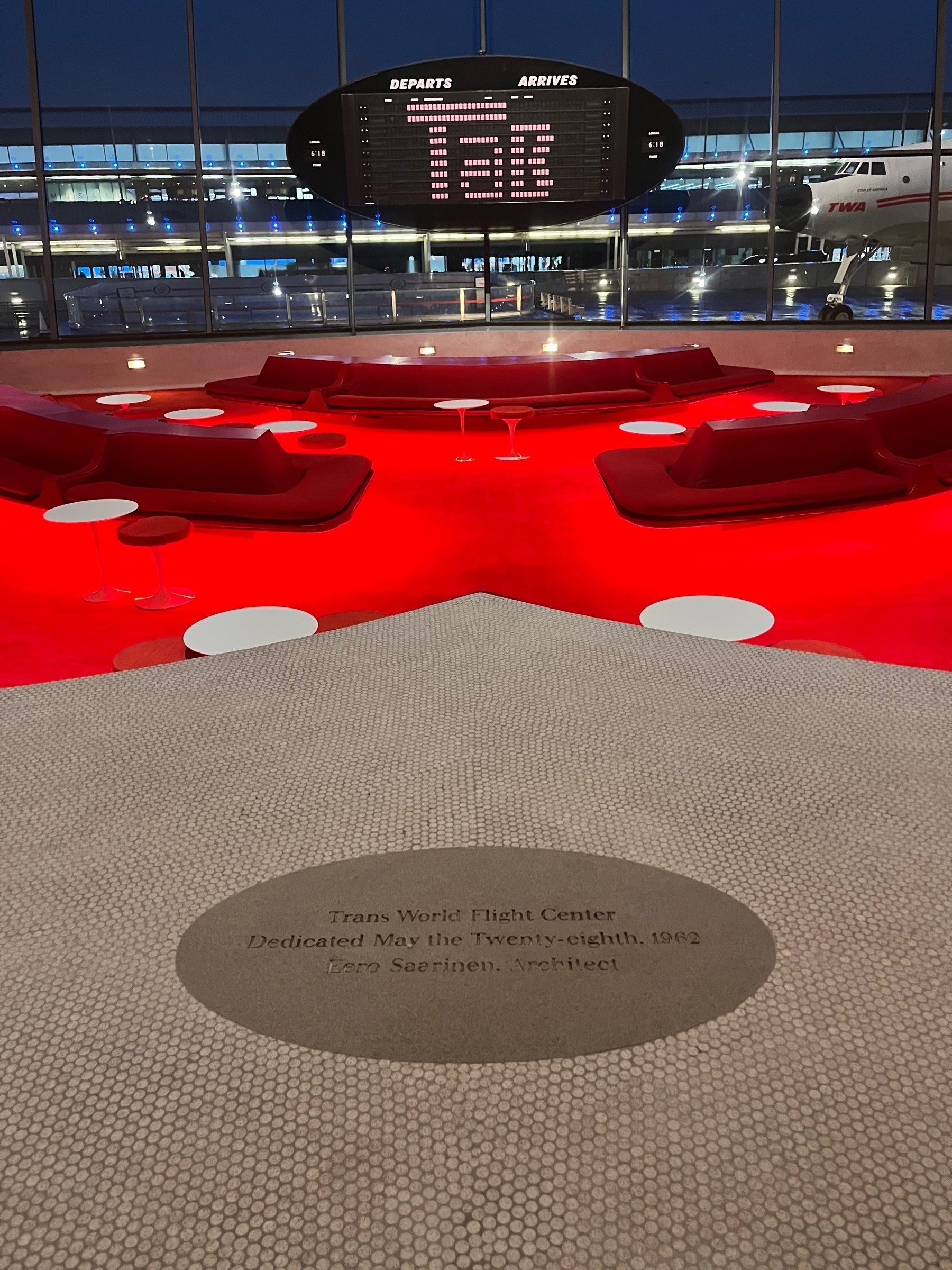 The old checkin desks that are now used for hotel checkin. The bag conveyor belt is running behind the desks, though they carry nothing.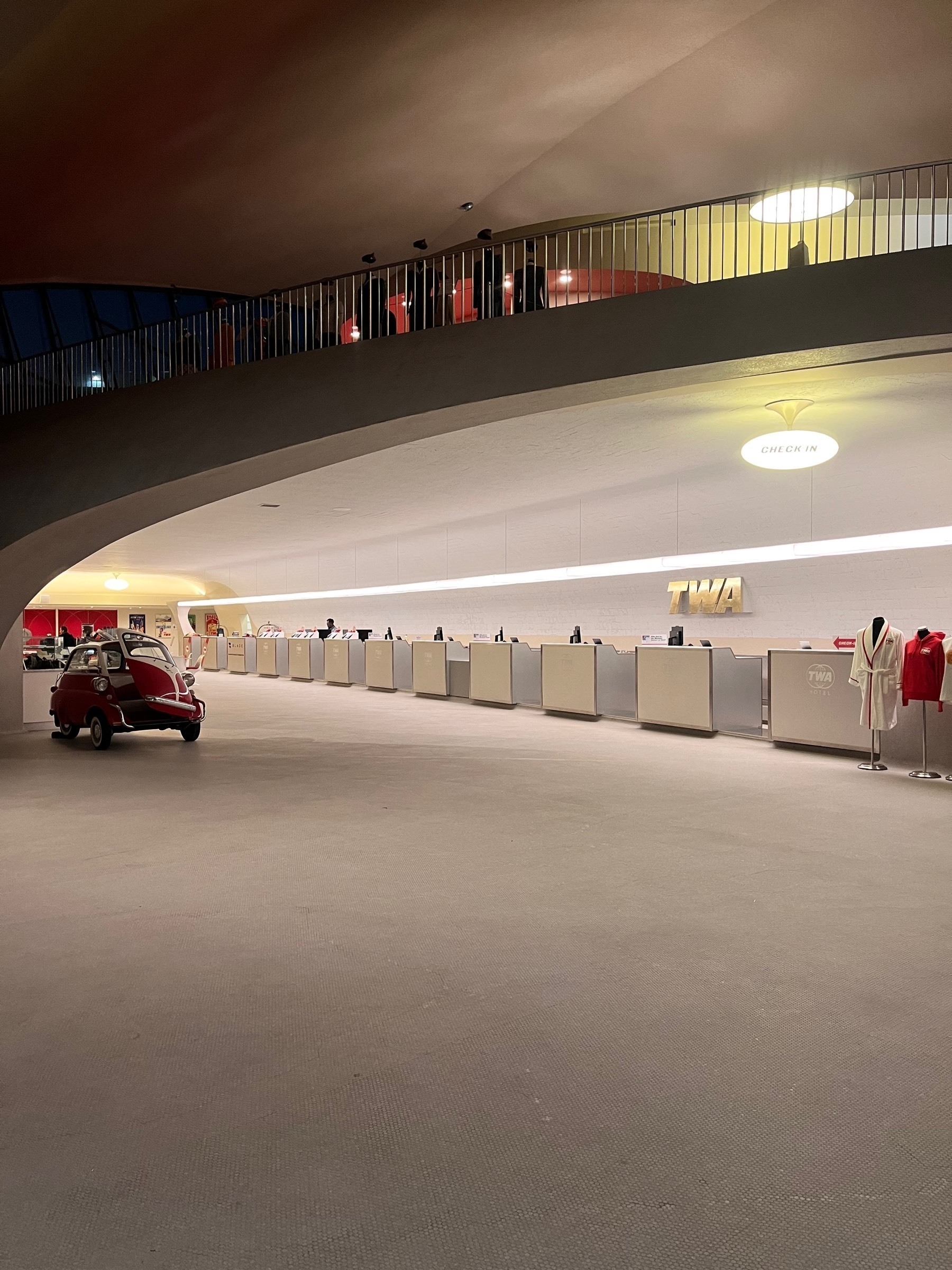 The walk way connecting the hotel to Terminal 5.