A day of unexpected twists and turns. We set off to explore the hills, beaches and restaurants west of Setúbal. However, the hot weather brought people out in droves, parking was in short supply and roads were closed.
So a change of plans saw us at the market in Setúbal.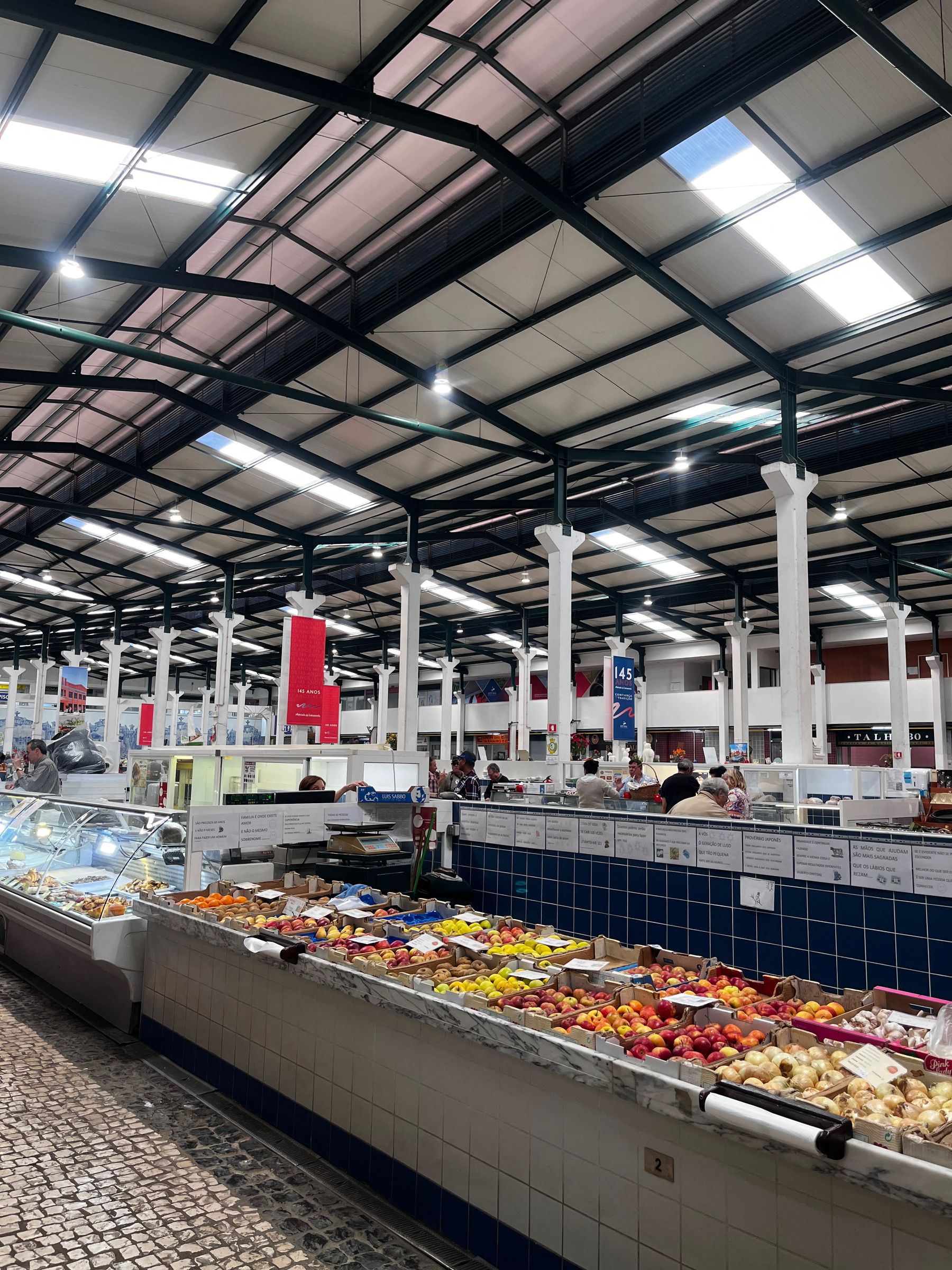 We needed to do some grocery shopping and so used the opportunity.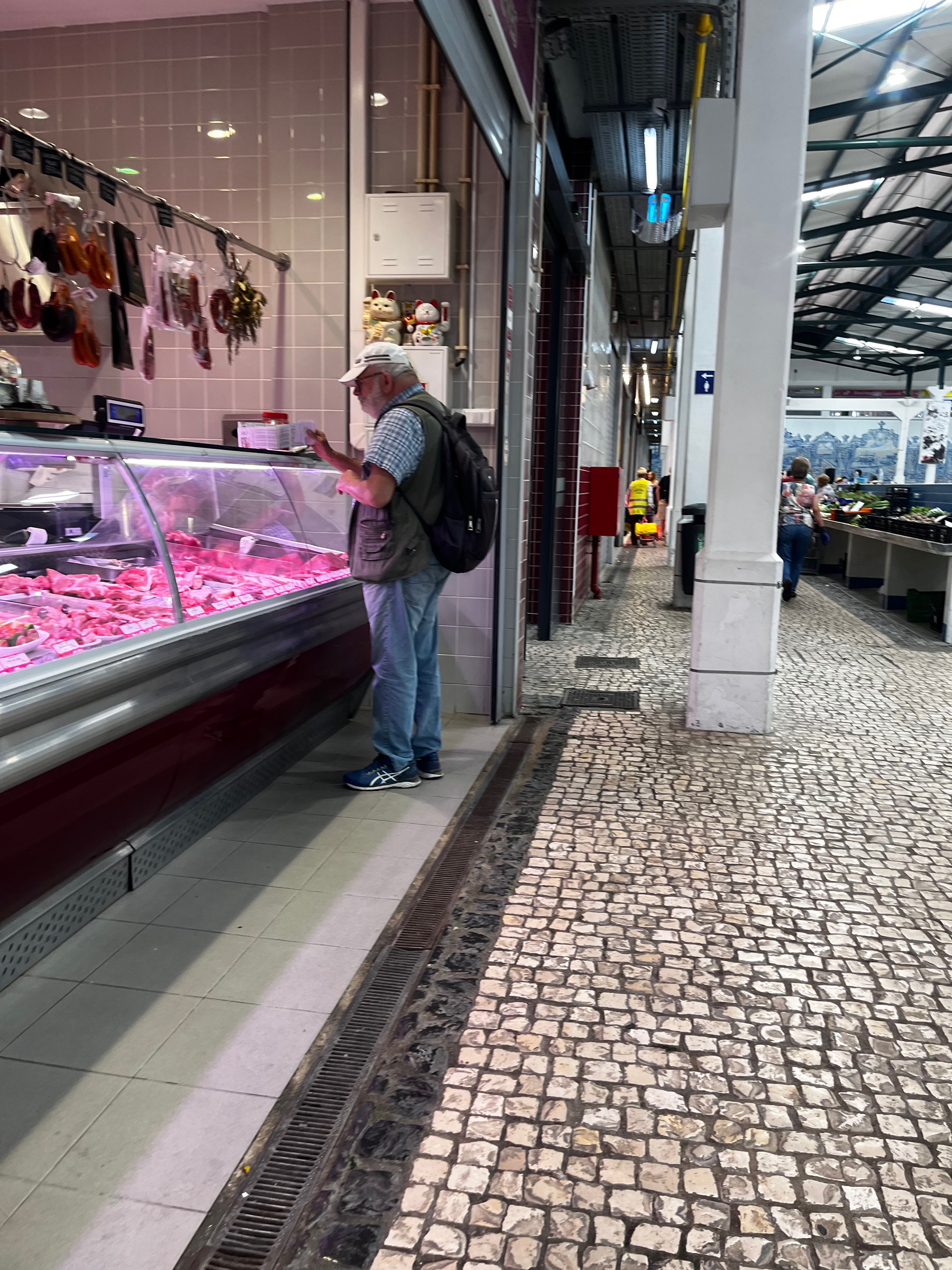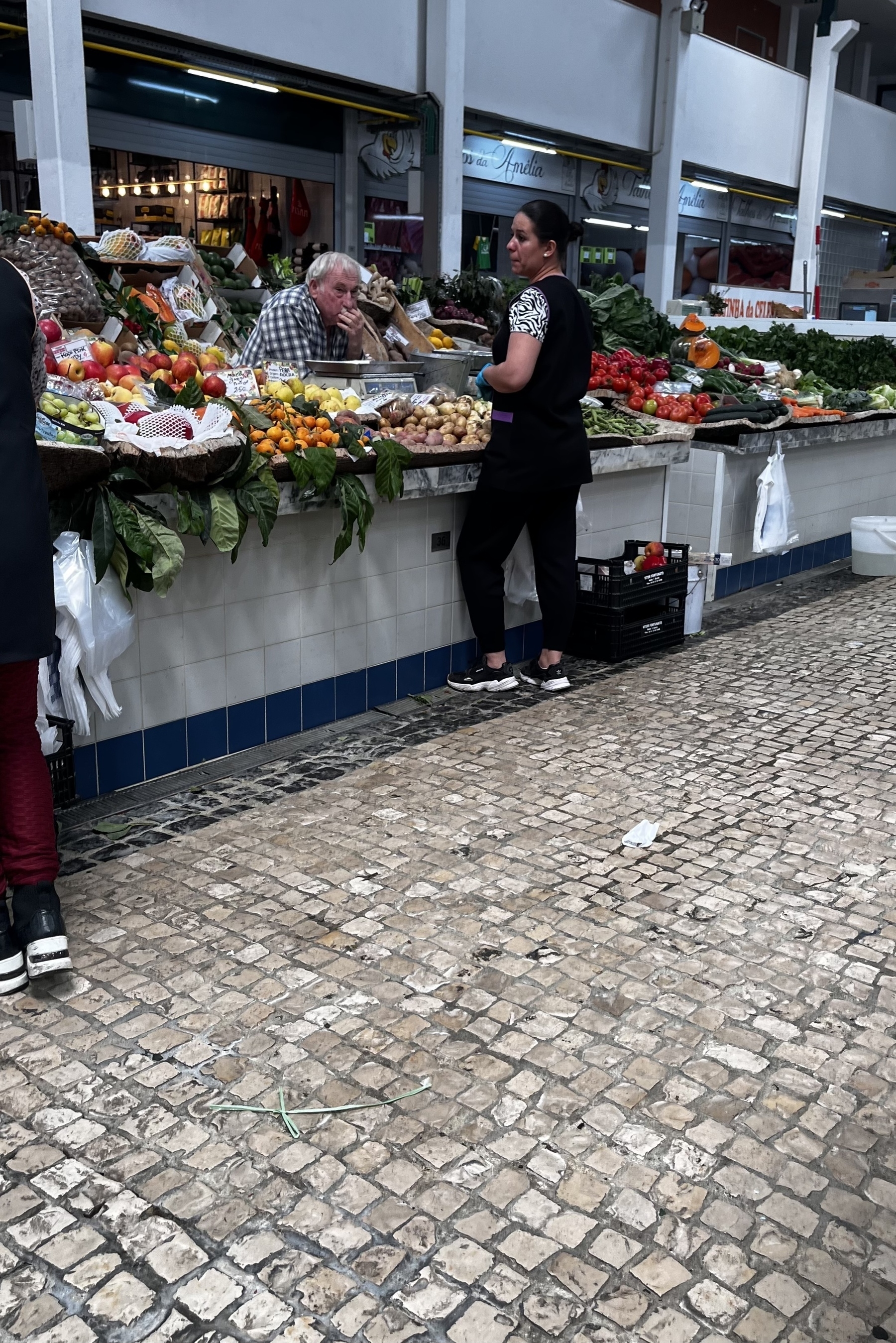 This rather foreboding butcher watched over the proceedings.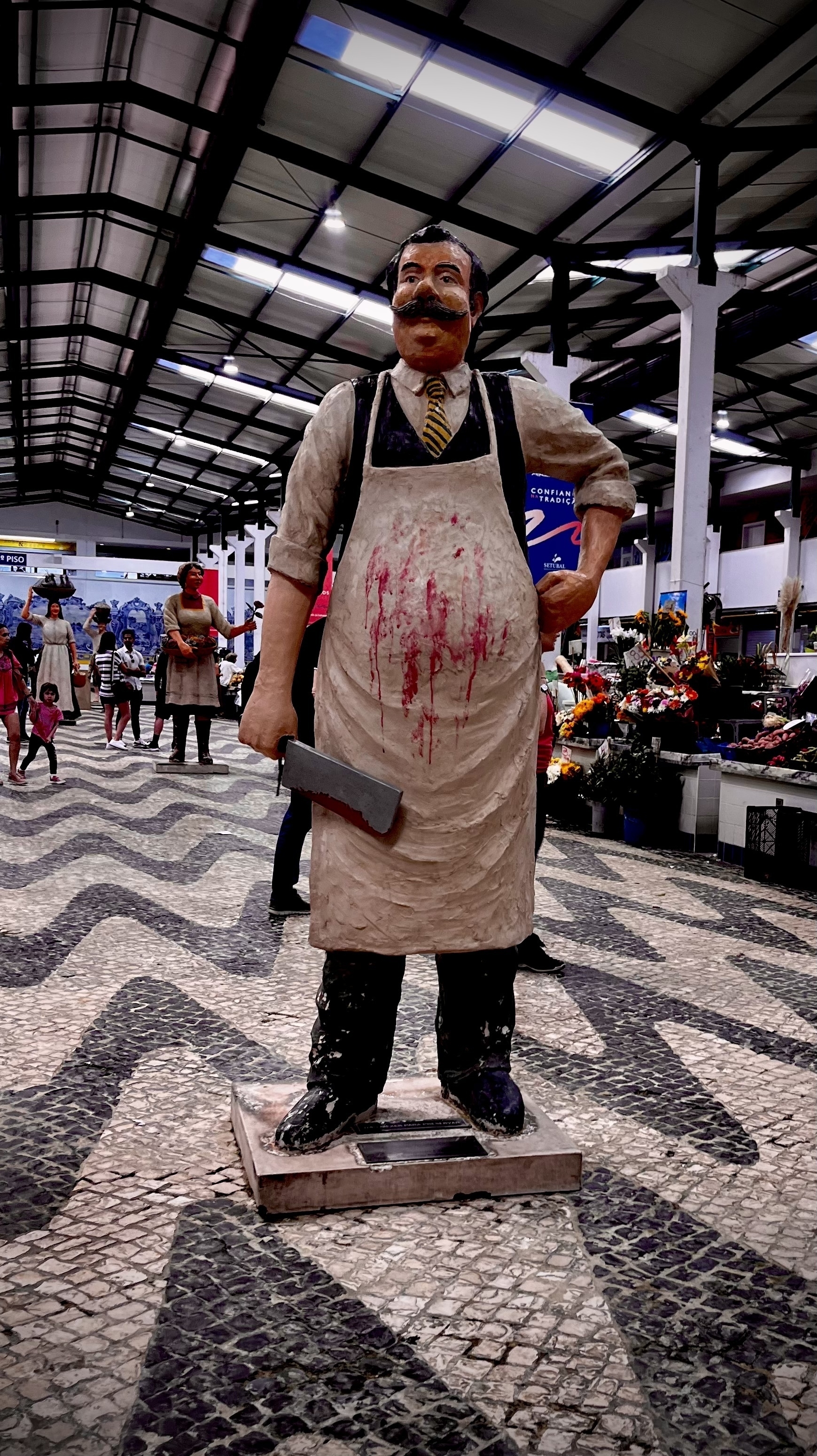 From there we took the ferry across to Tróia and drove back to Alcácer via Comporta.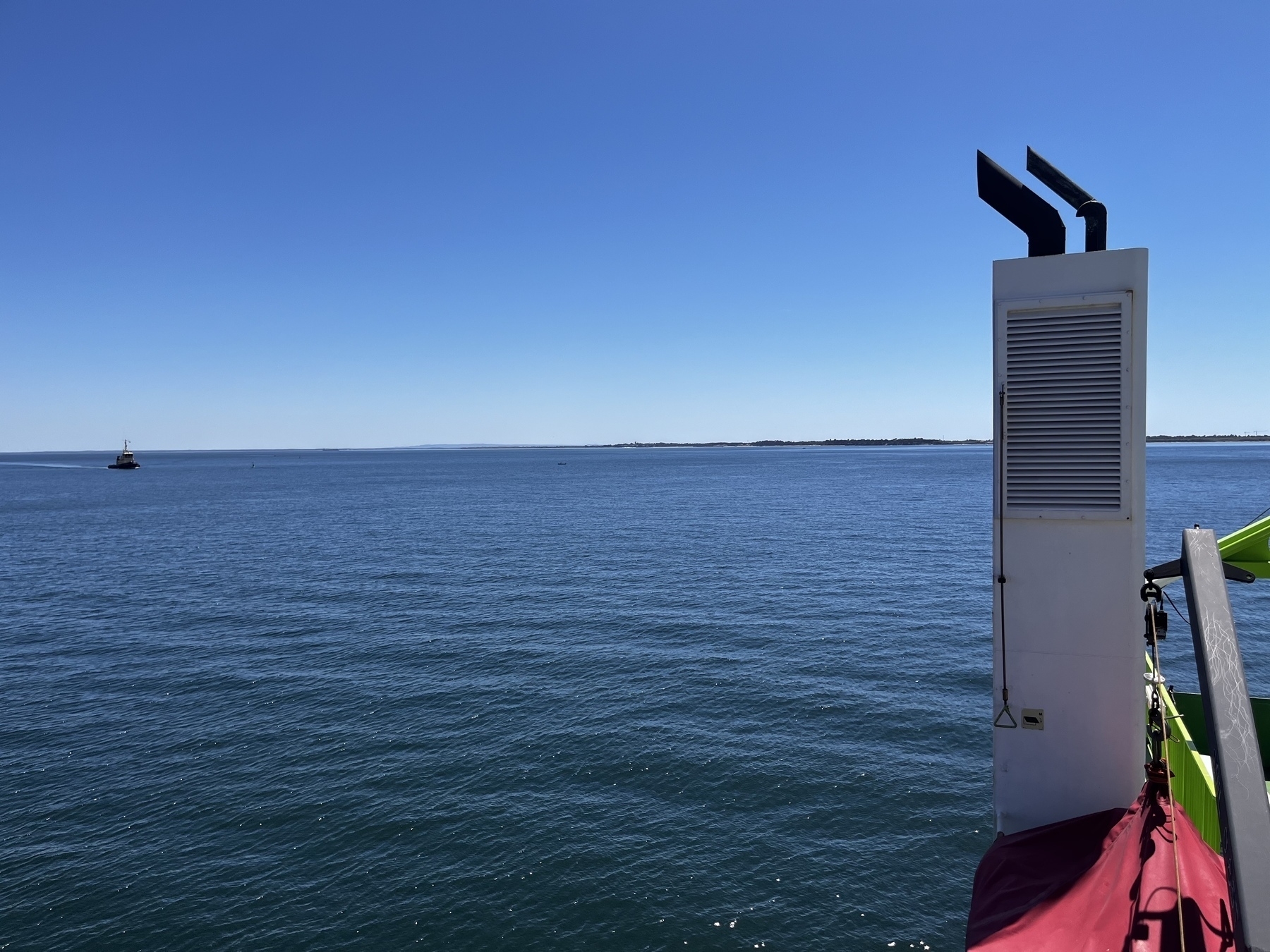 This evening after a walk, we sat and cooled down with a drink as the sun set.