This afternoon my wife and I took a two and a half mile walk in Upcountry Maui. The cloudy weather created just the right conditions for walking.
A lot of the land that we were walking by belongs to Oprah. Indeed most (all?) that is in this photograph belongs to her.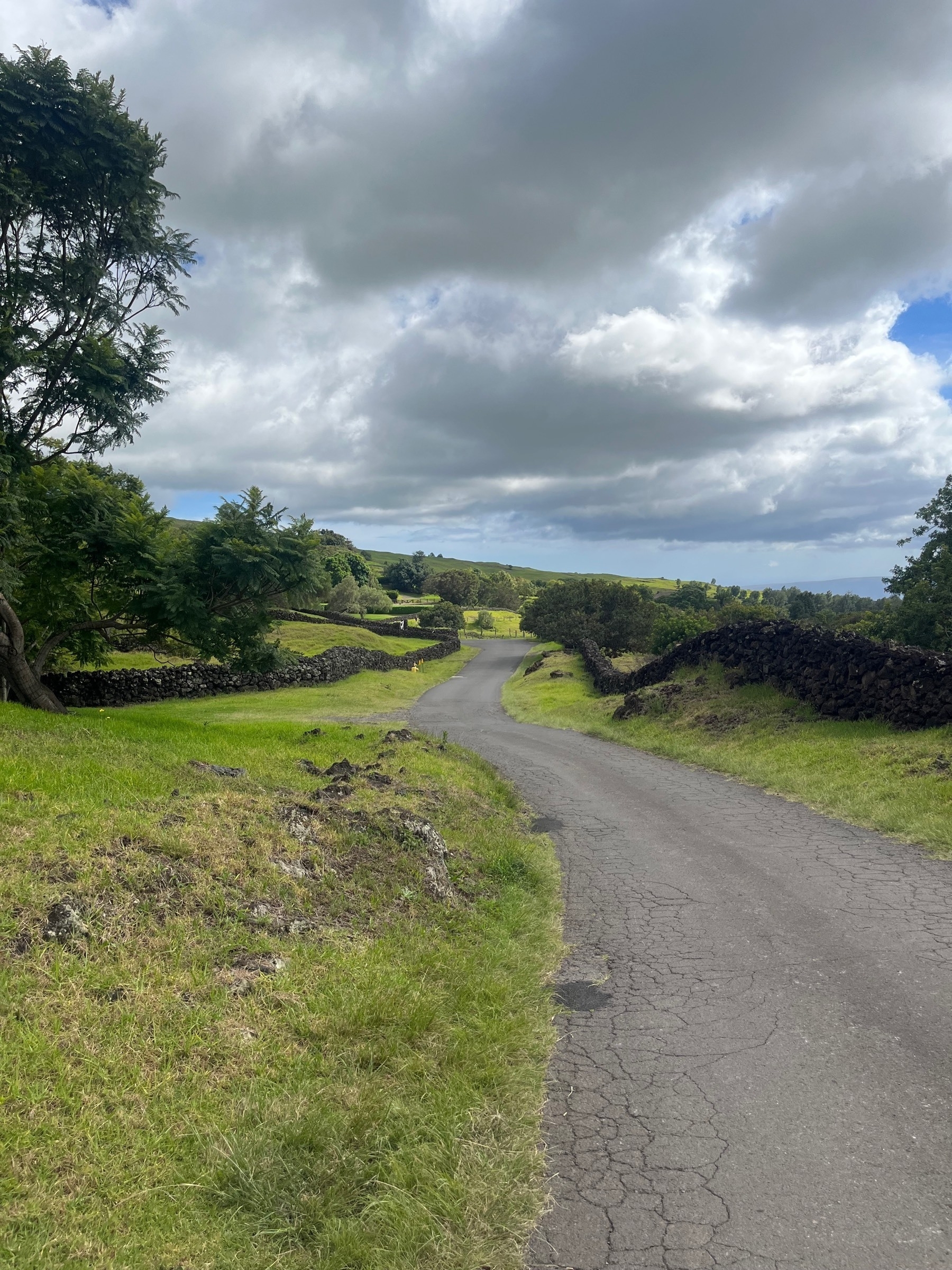 I stopped on the return leg to take a photograph looking across to West Maui, the Pacific Ocean and the island of Lana'i.