∞
Hiking Haleakala Crater
I spent yesterday hiking Haleakalā Crater with a friend. The mountain sits at just over 10,000ft in altitude. The crater that is there today is not a classic volcanic crater, but rather a large erosional valley. It is believed that two valleys, Ko'olau to the north and Kaupō to the south, expanded into the remains of a much larger volcano, possibly 12,000ft high, creating the crater that is there today.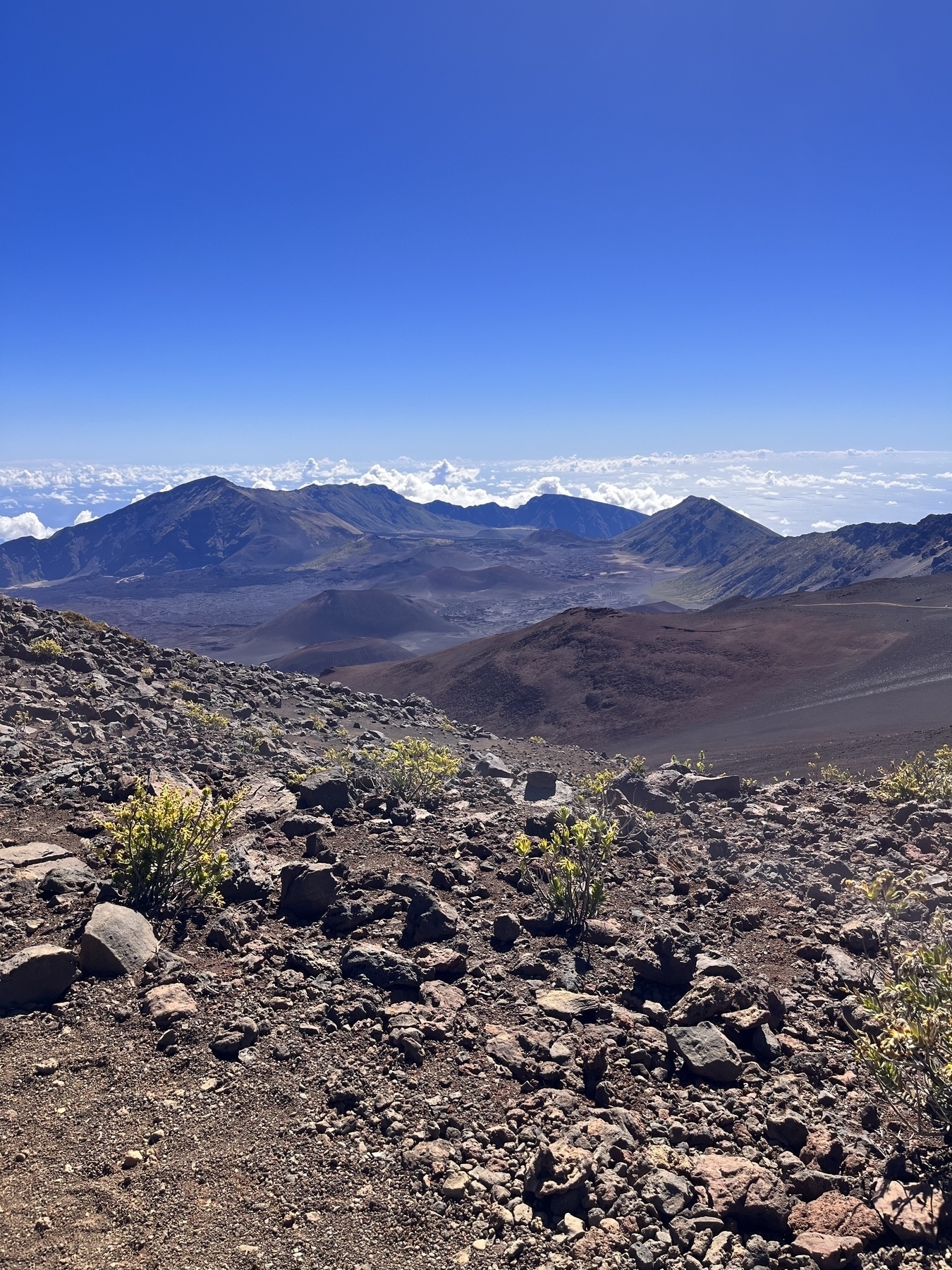 I love being in the crater. It has a beauty made up of barrenness of the landscape, the otherworldliness of the cinder cones and lava flows, all which change in colour and mood as the light and weather flow through the day.
This was my first time in the crater since recovering from pneumonia and I wanted to see how I would cope with the eleven mile hike - down, flat, up, down, flat, never ending up.
This was certainly not my easiest hike across Haleakalā, "house of the sun". Despite the elevation or maybe because of it, the sun was hot and there was little cloud cover. I had done some walking since I had been unwell, but this hike pushed me a lot.
We were treated though to some wonderful views and the Silver Swords, endemic to the region, were on full display.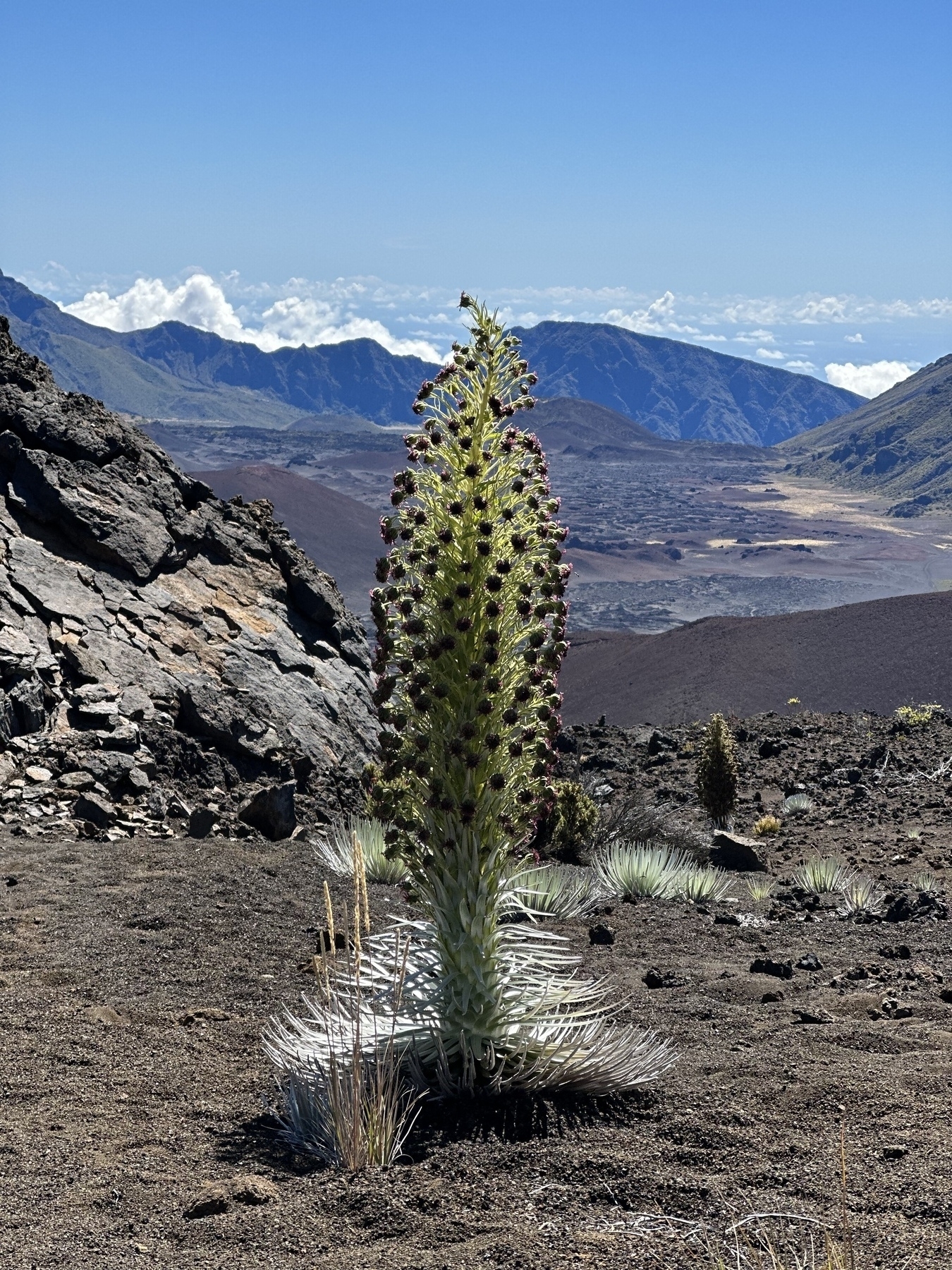 As if a tired body was not enough to contend with, my boot needed some first aid as it lost its sole. Not having much at hand I used a plastic bag and my bandana to try and keep it in one piece until I was back at the car - which it barely did.
Before the final hike up and out of the crater, we took sometime to catch a nap at one of the huts that are in the crater. With advance reservation it is possible to spend the night in a hut, carrying in and out all of your supplies.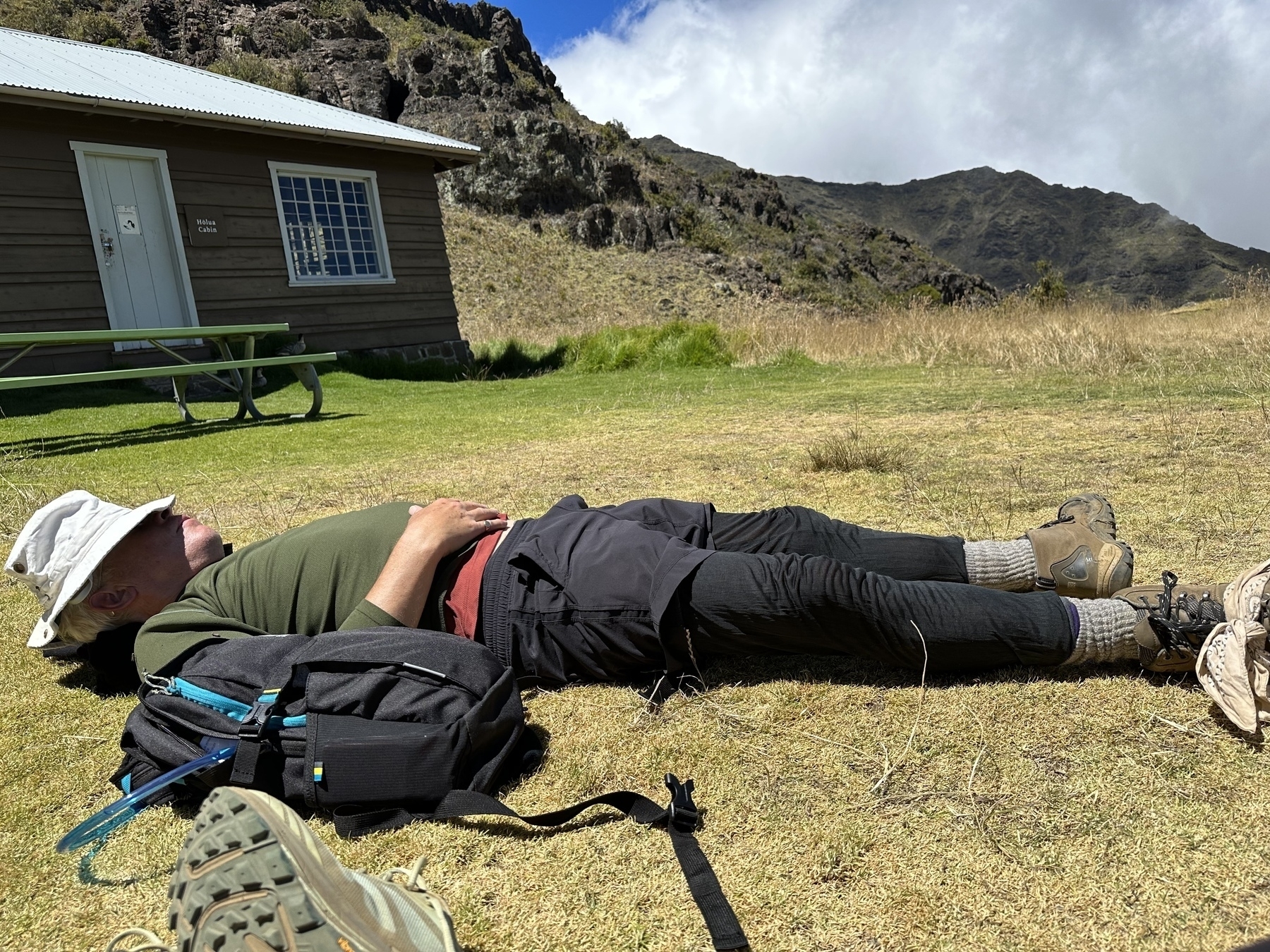 Yesterday was a lovely day. The funny thing was to see hikers return to parking lot at the end of the trail letting out exclamations of pain and exhaustion after the final, long climb. I myself am nursing aches and pains right now. While I am in no hurry to go back up there right now, hopefully I will do before too long. Haleakalā Crater is a special place.